Nautical is a summer favorite. This trend is a classic. There are many great ways to add nautical into your Basic Classic Wardrobe. One great top, piece of jewelry, scarf or handbag and nautical you are! We fell in love with this embellished top! See what other great choices we found to update your Basic Classic Wardrobe – all say nautical!
Runway Version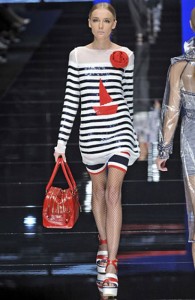 Achievable Fashion Version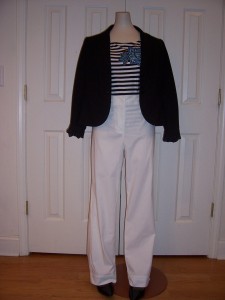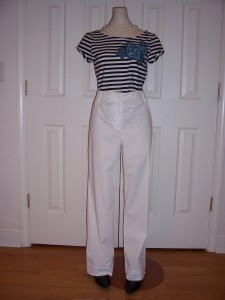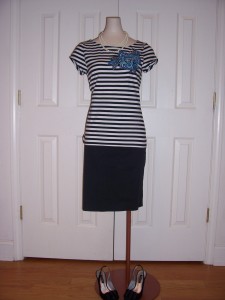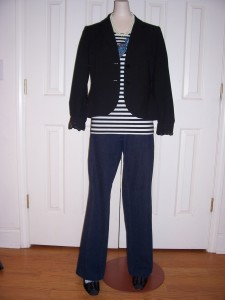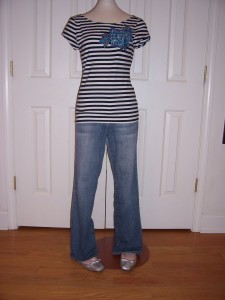 Looks
Business – 1A / 8 / CP – nautical top
After Hours – Remove jacket put on doubled pearls.
Party – 3 / ES / doubled pearls and nautical top.
Casual Elegance – 5 . 1A / ES – nautical top
Casual Fun – 6 / DF / nautical top.
We love these!  Click on picture to take you to the store!